RepairableVehicles.com, a division of Interstate Auto Center, Inc., is one of the leading resellers of repairable vehicles in North America.  By working together with insurance companies, dealerships, rental companies, and automotive salvage auctions, we are able to provide an ever changing inventory of high quality total-loss, recovered theft, collision damage, and other types of repairable vehicles to our customers worldwide.
www.Repairablevehicles.com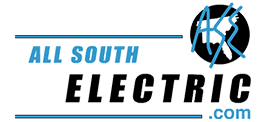 All South Electrical Constructors, Inc. was founded on June 1, 1993 by Chuck and Charlie Koon as a single family and small multifamily / commercial electrical contractor. By 1996, All South Electrical had created one of the most creditable reputations within the State of Georgia for its outstanding support to its customers. All South Electrical has employed a group of professionals whose goals and objectives are the same as its founders, to provide a quality product at the most economical price while maintaining a safe environment within the work place. Today, All South Electrical is one of the most competitive electrical contractors within the multifamily market. Presently we average 2000 units per year and several multimillion-dollar homes as well as a 24-hour service department. All South Electrical is licensed in most of the southeastern states and continues to grow and expand with the market's needs.

Kevin Whitaker Chevrolet Cadillac
– At Kevin Whitaker Chevrolet Cadillac, customer service is our top priority. We have been your premier Greenville Chevrolet and Cadillac dealer near Spartanburg and Anderson, SC, for over 30 years. We serve the entire South Carolina Upstate area, and the nearby Georgia and North Carolina communities. We are easy to find, right off Interstate 85 at exit 48B, and only a few miles south from the Greenville Downtown Airport.

BRT Extrusions Inc. delivers high quality aluminum extrusions from standard or custom dies.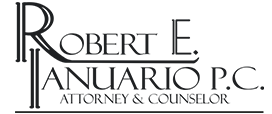 We offer a wide range of legal services including: DUI Defense, Drug Defense, Criminal Defense, Personal Injury, Auto Accidents, Collector Car Law, & Business Consultation.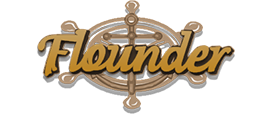 The Flounder Fish Camp is the upstates oldest running "same" family owned seafood restaurant. Voted #1 Seafood Restaurant in upstate in 2008 and 2013 by Spartanburg Magazine. The Flounder was built in 1969 by Arthur W. and Joann Toney. It is now operated by their son and his wife Ken and Pam Toney. The Flounder is located at 160 Barbado Lane, Spartanburg 29303. Hours of operation are Wednesday -Saturday opening at 3:30 till 9:00. The Flounder has served millions of people since 1969 and is regarded as the best seafood restaurant around. On Friday and Saturday lines can be long during prime hours but ask anyone and they will agree the line moves fast, the service is prompt and the food is always hot!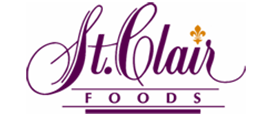 When St. Clair Foods began operation in 1976 in Memphis, Tennessee, we quickly became known for our four signature salad dressings, which were favorites among Memphians and around the Mid-South. From the initial retail offerings of those dressings, St. Clair has grown to become one of the premier foodservice providers in the industry. We continue to make our famous Blue Cheese, Honey French, Ranch, and Thousand Island and now offer hundreds of different products including classic chilled salads, pasta and garden salads, dips, frozen entrees and side dishes, and of course, salad dressings. In addition, our custom-formulated products and private label products continue to be a rapidly growing segment of our business. St. Clair will work directly with you to develop a product that meets your desires and specifications.