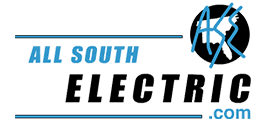 All South Electrical Constructors
, Inc. was founded on June 1, 1993 by Chuck and Charlie Koon as a single-family and small multifamily / commercial electrical contractor. By 1996, All South Electrical had created one of the most creditable reputations within the State of Georgia for its outstanding support to its customers. All South Electrical has employed a group of professionals whose goals and objectives are the same as its founders, to provide a quality product at the most economical price while maintaining a safe environment within the work place. Today, All South Electrical is one of the most competitive electrical contractors within the multifamily market. Presently we average 2000 units per year and several multimillion-dollar homes as well as a 24-hour service department. All South Electrical is licensed in most of the southeastern states and continues to grow and expand with the market's needs.

First Pacific Funding
is a national lender based out of the Pacific Northwest with satellite offices across the U.S. We provide financing to companies for new or used business equipment and technology. Whether you're an equipment dealer who needs a leasing partner to fund your customers or a business owner looking to lease your next piece of equipment, FPF has the expertise and support to help you succeed. First Pacific Funding strives to provide superior customer service, ensuring the finance package we offer is tailored specifically to each customer's individual needs, helping their business grow.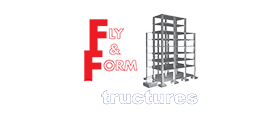 Fly & Form Structures
with offices in Atlanta, Charleston, Greenville, Miami, Nashville and Fort Myers is an industry leader as a concrete Subcontractor. They specialize in concrete formwork, modified frames, and complete turnkey concrete frames on High – Rise multi-story concrete buildings throughout the Southeast. Hotels, Condominiums, Office Buildings, and Parking Decks are among some of the structures they specialize in. If you see a Tower Crane on a building in the Southeast, there's a good chance it's another Fly & Form Structures Project!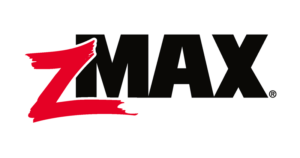 If you want to extend the life of your vehicle, firearms or other equipment, 
zMAX Micro-lubricant
® is the ONE PRODUCT you need. For years, our customers have shared with generations the importance of using zMAX in their engine, fuel system, and transmission to get optimal performance and extended engine life. The zMAX Micro-lubricant formula is simple, yet powerfully effective, with no harmful solids or chemicals. Sure you could choose a cheaper product promising the same thing. But zMAX actually 
works
to fight carbon build-up the first time you put it in and every time afterward. And it doesn't contain solids like Teflon, PTFE, zinc, and/or moly to try to supplement the motor oil. 
Read more of how zMAX works.
zMAX Micro-lubricant… 
Tested. Trusted. Proven
.  For use in gasoline or diesel engines and automatic or manual transmissions.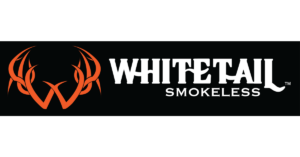 Whitetail Smokeless
is a small family company that was started because we wanted to make a difference in people's lives. Over the last ten years, our family has lost several family members to cancer caused by tobacco use. We know first-hand how hard it can be to completely drop nicotine cold turkey. Being former dippers ourselves we found the market severely lacking in a quality alternative that actually looked, felt, smelled, tasted, and buzzed like real dip so we started making our own for our personal use. We would occasionally share it with friends looking for a safer alternative. We got so many "Dude! You need to make this shit and sell it" requests that we decided to perfect that product and prepare it for the mass market. Since our ultimate goal was to ditch tobacco completely, we also wanted to provide the option to step down to lower nicotine levels when we were ready. Of course, we think we nailed it, but we want to hear what YOU think. After all, this product was made FOR DIPPERS, by dippers and we won't stop until our customers are satisfied.

Kevin Whitaker Chevrolet Cadillac
– At Kevin Whitaker Chevrolet Cadillac, customer service is our top priority. We have been your premier Greenville Chevrolet and Cadillac dealer near Spartanburg and Anderson, SC, for over 30 years. We serve the entire South Carolina Upstate area, and the nearby Georgia and North Carolina communities. We are easy to find, right off Interstate 85 at exit 48B, and only a few miles south from the Greenville Downtown Airport.

BRT Extrusions Inc. delivers high quality aluminum extrusions from standard or custom dies.

Solving problems. Transforming challenges into opportunities. Pursuing more ambitious jobs and finishing them more efficiently than before. At Travers Tool, we know as well as anyone that having the right tool — and knowing how to use it — is the difference between completing a job and not having a job at all. Every day, machine shops everywhere rely on us to get them exactly what they need. When an emergency arises and you need a tool fast, rely on our nearby Duncan, SC location — just minutes from I-85 Exit 63. We have the largest metalworking inventory in the I-85 corridor and we stock a wide range of hard-to-find cutting tools and industrial supplies to ensure we have the right tool for your next application. Eliminate costly downtime with fast delivery or immediate on-the-spot order pick up, and receive in-person technical support and product selection assistance from your local experts. www.travers.com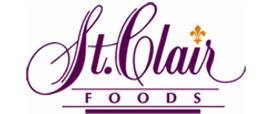 When St. Clair Foods began operation in 1976 in Memphis, Tennessee, we quickly became known for our four signature salad dressings, which were favorites among Memphians and around the Mid-South. From the initial retail offerings of those dressings, St. Clair has grown to become one of the premier foodservice providers in the industry. We continue to make our famous Blue Cheese, Honey French, Ranch, and Thousand Island and now offer hundreds of different products including classic chilled salads, pasta and garden salads, dips, frozen entrees and side dishes, and of course, salad dressings. In addition, our custom-formulated products and private label products continue to be a rapidly growing segment of our business. St. Clair will work directly with you to develop a product that meets your desires and specifications.