JCR, to expand Affiliation with Alliance Driveaway Solutions for Inaugural Chicago Street Race
Spartanburg, SC – Jeremy Clements Racing is pleased to deliver on expanding their partnership with Alliance Driveaway Solutions.  Alliance will make their first foray as primary sponsor into the NASCAR Xfinity Series as JCR tackles the left and right turns of the inaugural Chicago Street Course.  Plus, debuting as associate sponsors for the first time in 2023; KWM Gutterman, State Collection Service, and Creekside Outdoor Living. The Loop 121 will take place in downtown Chicago on the 2.2-mile course along the banks of Lake Michigan on July 1st leading into Fourth of July week.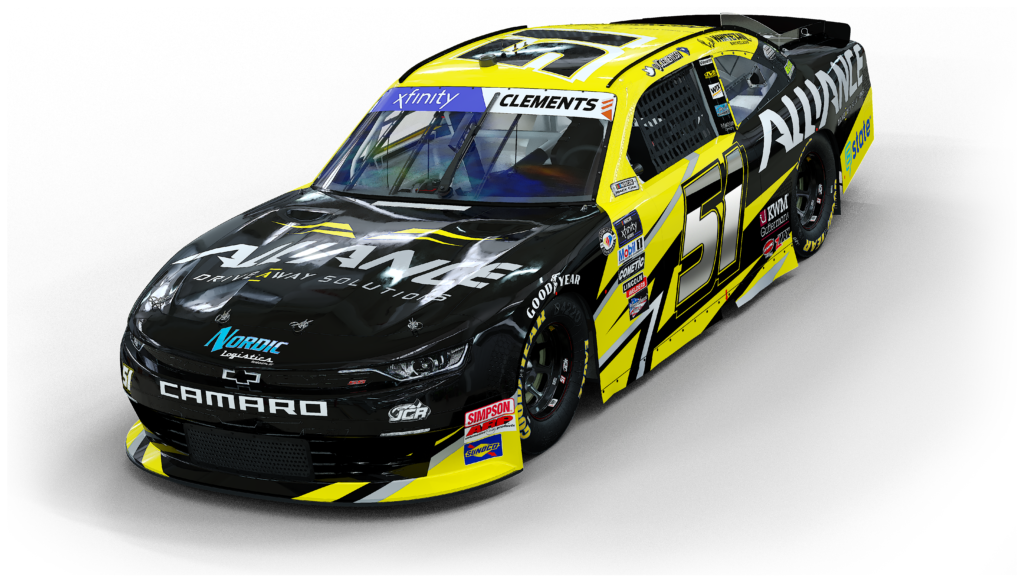 "I'm super pumped to have Alliance as our primary partner for Chicago!  They have been an associate with us a few times this year and when Chicago opened up, LJ and Tate were happy to partner with us and jumped on board."  Said Clements.
"Man, I'm excited about Chicago, I don't even know what to think I've never raced on an actual street circuit. It will be very challenging, but it will also be cool to be the first ones to race on the streets of Chicago in the NASCAR Xfinity Series!"  Clements went on to say.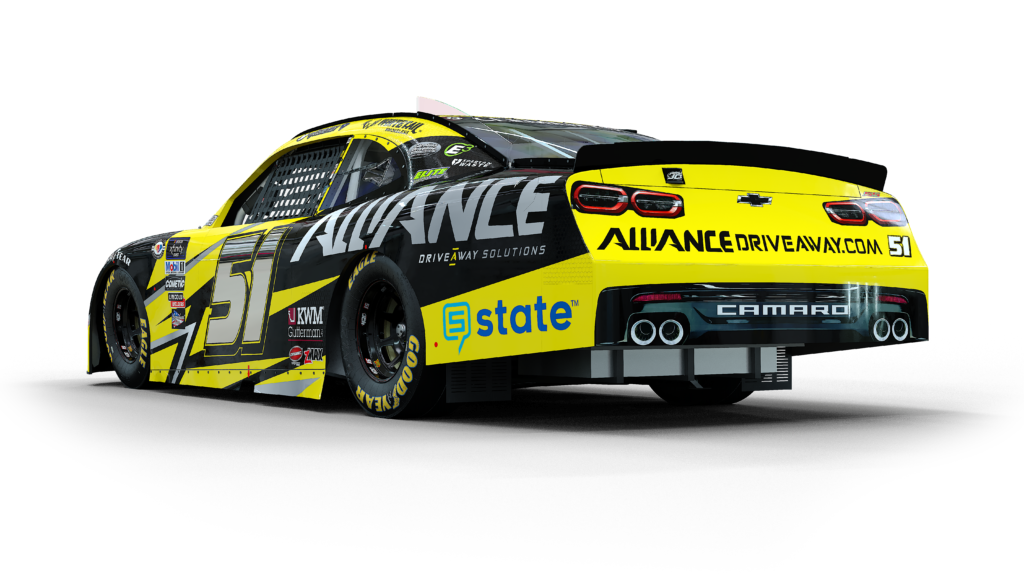 Joining Alliance Driveaway Solutions as associate sponsors will be – State Collection Service, KWM Gutterman, Nordic Logistics, Spartan Waste, Matman Designs, Whitetail Smokeless, Dynamic Quality Paintware, ELITE Towing & Recovery, Mechanix Wear, Wix Filters, Carolina Driveline, Cometic, E3 Spark Plugs, ZMAX and Creekside Outdoor Living 
 
RACE PREVIEW 
Track: Chicago Street Course
Race: The Loop 121
Date: Saturday July 1st, 2023
Broadcast Information – TV: 5:00 pm EST on USA
JCR TEAM 
Team: No. 51
Crew Chief: Mark Setzer
Manufacturer: Chevrolet
Engine: Clements Racing Engines
Twitter: @JClement51 @JCR_Clements51
Instagram: @jclements51 @jeremyclementsracing
Facebook: Jeremy Clements Racing 
ABOUT ALLIANCE DRIVEAWAY SOULTIONS
Alliance Driveaway Solutions has over 18 years' experience in the heavy truck and transportation industry. We operate in all 48 states and Canada. No distance is too far.  We excel in ensuring that our customers are more than satisfied with their shipments.  At Alliance Driveaway Solutions, we don't treat you just as a customer but rather as an operating partner.  Our advanced state of the art dispatch system ensures that we are with you every step of the way.  Alliance Driveaway is American owned and operated. Visit Alliancedriveway.com for more information.